Spider Solitaire is one of the most highly addictive and engaging card games. It was introduced as a single-player game, but its popularity pushed game makers to come up with challenging variations. For instance, you can play Spider Solitaire on your mobile phones today instead of on Windows PCs.
Also, in the online world, the game presents exciting twists and challenges like a countdown timer or tournaments offering lucrative cash prizes.
If you are interested in playing Spider Solitaire but don't know where to start, some popular apps are on your download list.
List of Best Spider Solitaire Gaming Apps To Download In 2022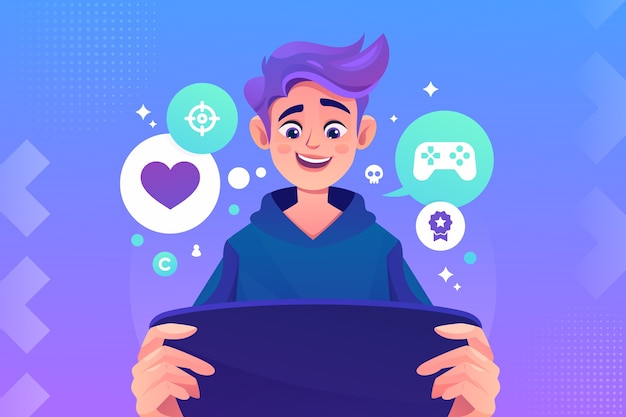 1. Classic Spider Solitaire by KL
The Classic Spider Solitaire follows the conventional rules, and the objective is to remove all cards by assembling them in descending order. You need to arrange the cards from King to Ace, and they must belong to the same suit. You can move cards onto another card of a higher rank. Also, you can move multiple cards if they are part of the same suit.
You'll find the stockpile at the lower right corner of the screen, and as you tap it, you'll get new cards. But you can only tap the stockpile when all the tableaus are occupied.
You can play this game in three different modes – advanced, intermediate, and beginner.
2. MPL Spider Solitaire
MPL Spider Solitaire is an exciting take on the classic Solitaire game. While the game's rules remain the same, the game features a countdown timer. Each game session is fast-paced and lasts for about three to five minutes. Players compete with each other in the 1V1 game format. You can challenge your friends or get matched randomly with real-life online players.
Since the game is fast-paced and intense, it is played with a single deck of playing cards and one suit.
Furthermore, you can play Spider Solitaire to earn money by participating in tournaments. Before partaking in cash battles, it is crucial to play sufficient practice games so your skills are sharpened. In tournaments, you can only win if you are on top of the leaderboard.
3. Spider Solitaire Cube by Cash4Skillz
The Spider Solitaire Cube is only available on the App Store, and it is a classic Solitaire version designed to play with others. You can compete with others for fun or to win cash prizes.
The gameplay is straightforward, and you need to stack Aces to Kings to assemble the cards and win. There are also timed games that add an element of challenge. You get a time bonus if you can solve the deck before the timer runs out.
So, by downloading this app on your iPad or iPhone, you can enjoy playing Spider Solitaire with other online players of varying experience and skill levels. You can even participate in battles to win cash rewards. The only drawback is the game isn't available on Android.
4. AE Spider Solitaire
AE Spider Solitaire brings beautiful graphics, smooth gameplay, and vivid sound. The dynamic graphics make the classic game more fun than ever. The game's rules and objectives remain the same. If you prefer the classic game but with incredible graphics, you cannot miss this app.
The game offers three difficulty levels, and you can select the play modes equivalent to your experience or skill level. You can play this single-player game for hours because it doesn't come with a timer.
5. Solitaire Spiderette: Win Cash
Solitaire Spiderette is close to the game's classic version, but it is played to win money. The game is played with a single deck of playing cards, and all difficulty levels are playable. So, you can choose to play with one, two, or four suits, depending on your skills and confidence.
The game comes with exciting twists, such as players needing to stack Aces for King and clear the table. You can win the game once the table is cleared. You get points for each stack and revealed card. Since the game is multiplayer, both players can decide on the same stack, and the objective is to score higher than the opponent.
6. Spider Solitaire on Solitaired
Soltiaired is a popular destination for online solitaire games. Their spider solitaire game is possibly one of their best games. You can play across difficulty levels with 1 suit, 2 suit, and 4 suit spider solitaire, and each level has a game of the day so you can see how you can score against thousands of other players. Solitaired also has a variety of thematic decks which you can use on their spider game to have even more fun.
Also, each game has a time limit, and you need to solve the deck fast to win. You'll even get a bonus point if you solve the deck faster than your opponent.
So, these are some popular Spider Solitaire gaming apps you can consider downloading in 2022. These apps will provide you with entertainment at your fingertips. You can choose to play the game for fun or to earn extra money. But whatever you do, keep these things in mind before tapping play:
It is essential to learn a few Spider Solitaire strategies before you start playing. These strategies will give you a competitive edge over your opponents.
You must ensure no distractions when playing the game, especially if you are participating in tournaments. If you have installed Spider Solitaire games that don't feature a countdown timer, you can take your sweet time to finish the game. However, wherever there's a timer, ensure to deactivate all the notifications on your phone, so you don't get distracted.
Before participating in tournaments, it is crucial to play enough free games. These free games will improve your skills and help you understand the game's rules. Also, it will teach you how not to break down when there's pressure and make you capable of confidently participating in multiplayer tournaments.
Now all that's left is to download the Spider Solitaire app of your choice and start playing.
 Read Also: