A brighter, whiter smile can boost your confidence and self-esteem. And teeth whitening treatment is the best way to get that Hollywood glam smile.
But teeth whitening treatments often come at a cost- sensitivity. Sensitive teeth are a common side effect usually seen with over-the-counter bleaching treatments.
Such kits are easy to use and can whiten your smile within a few minutes. But they tend to make your teeth sensitive to hot, cold, or even acidic foods.
So we asked Dr. Ernesto Carmona, a cosmetic dentist from Austin, Tx on how to deal with sensitive teeth after a teeth whitening procedure. And here's everything you need to do if your teeth have turned sensitive after a whitening procedure.
What Causes Teeth Sensitivity After Teeth Whitening
Teeth whitening procedures use a special bleaching agent like hydrogen peroxide to lighten your teeth' color. These kits are available in the form of strips or rinses that penetrate the enamel to whiten it.
But peroxide can also weaken your enamel layer and reveal the inner dentin layer of the tooth. Dentin has a lot of nerve endings that get stimulated by hot and cold temperatures resulting in instant pain sensation.
Sometimes, even foods that are acidic or have high amounts of sugar can result in dentin sensitivity.
How To Reduce Teeth Sensitivity After Whitening Procedure
The first thing you need to do is read the instructions and after-care tips on the teeth whitening kit. It is always recommended to use the kit for the stipulated period to minimize contact with the harsh chemicals present in bleaches.
You must also avoid any further treatments to avoid worsening symptoms. If you have experienced sensitivity after a professional teeth whitening procedure at your dentist's office, or the symptoms have worsened after a home whitening kit, call them up to schedule a check-up and seek medical care.
Teeth sensitivity after whitening procedures usually goes away within a few weeks. Your dentist can suggest desensitizing products like rinses and toothpaste to help you out during the period.
You can even try OTC toothpaste with high-fluoride content to protect your teeth from sensitivity. And avoid eating or drinking food that is too hot, cold, and acidic.
Dr. Carmona also recommends using a soft-bristled toothbrush and gentle pressure until the issue is resolved.
Tips To Avoid Sensitive Teeth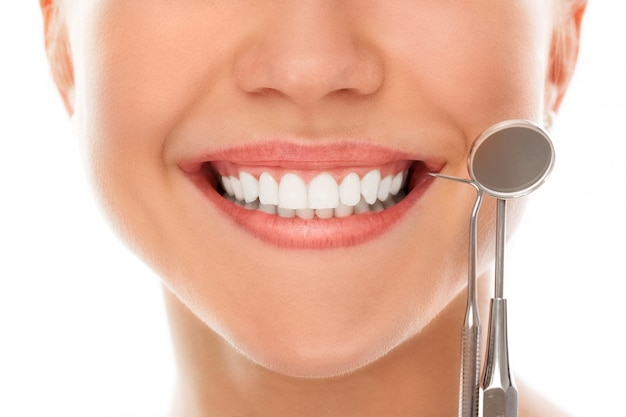 You can reduce sensitivity by keeping your mouth hydrated and avoiding foods that trigger sensitivity. But most importantly, avoid brushing too hard or using a harsh toothbrush; this will only irritate the sensitive enamel even more.
If you still experience discomfort after following these instructions, consult with your dentist about other options that may help.
A professional teeth whitening procedure performed by a dentist is always safer as they use the right products and techniques to protect your enamel. So you can visit Dr. Ernesto Carmona for more advice on how to get whiter teeth. He will suggest the best treatment to get whiter teeth safely and reduce sensitivity.
So, if you live in Austin, the teeth whitening cost by Dr. Carmona can be found out by consulting him at his clinic Austin Prosthodontics. So call up his clinic or visit his website today to schedule your appointment.
Read Also: