Every industry and every career has unique jargon and terminology that any outsider would need help understanding. Scrum and Agile are two terms that a project manager or someone who works closely with one will understand easily. So if you are planning on starting a career as a project manager, you must know about these standard terms and the difference between them.
Many individuals just beginning their careers in project management need to avoid mixing up Scrum and Agile. A huge part of becoming a competent project manager is understanding the terminology and the process of working with various tools, systems, and methodologies.
Creating a thorough project plan and implementing the right tools and techniques is essential for anyone in a project management role. So start by understanding Scrum vs. agile and what is effective in which type of project.
What Is Agile?
Agile is a vast methodology that is commonly used in project management processes. The project team follows an agile method to offer the best value to the clients efficiently. The process is iterative, making it easy to carry out changes in software development.
An Agile project is more manageable as the work is split into smaller tasks, and outcomes are tested regularly.
What Is Scrum?
Scrum is an Agile framework that helps in accomplishing tasks in manageable portions. Continuous improvement is the primary goal during a Scrum project. Even in the Scrum process, the project is constantly under analysis, and regular experimentations and feedback are done.
Additionally, Scrum enables individuals and teams to collaboratively and gradually generate value for the organization. The structuring helps understand the workflow and make better choices regarding the tools used.
Difference Between Agile And Scrum
Agile and Scrum rely on an iterative process, regular client involvement, and group decision-making, meaning it is easy to confuse them. If you want to differentiate the two, you must understand that the primary distinction is that Scrum is an Agile methodology.
This means that Scrum follows all the Agile principles, whereas Agile has many other methodologies similar to Scrum. However, you must also understand that where Agile does follow an iterative approach, it still delivers the full result at the end of a project. Scrum, on the other hand, divides work into smaller deliverables, and results can be expected at the end of each sprint.
Let us give you a better understanding of the differences between Agile and Scrum:
| | |
| --- | --- |
| Agile | Scrum |
| It is a relatively newer concept introduced in 2001 | It has been around since the early 1990s |
| It is a philosophy under which many other methods are included | It is part of the Agile framework |
| You will find easy alternatives like Waterfall | Alternatives of Scrum include Kanban and Lean development |
| This iterative process results in the continuous delivery of the product | This iterative process results in continuous improvement of the process |
| It is defined by 12 principles in the Agile Manifesto | Is defined by 3 pillars in the Scrum guide |
What Are The Other Agile Methodologies?
Scrum is only one part of the Agile methodology. There are other approaches you should equally be aware of. Besides Scrum, the two well-known project management techniques are Waterfall and Kanban.
Waterfall
Even though the Waterfall methodology is part of the Agile philosophy, it follows a different more linear approach. Working on a project with the Waterfall methodology, you cannot go back to the previous steps once you have completed them and moved on to the next ones.
Smaller projects with closer deadlines benefit greatly from the Waterfall approach as the team stays focused on smaller portions of the project and ensures that everything is executed perfectly.
Kanban
Another Agile technique that varies from the regular Agile philosophy is the Kanban technique. A Kanban board is a tool used in this type of project management. A Kanban board aims to enhance the project management process through workflow visualization.
A Kanban board has various columns to add cards or tickets on which you can write your tasks and keep track of them throughout the project. Depending on the task's stage, you can move the card around.
Read Also: Project Management in a PRINCE2 setting
Important Factors To Keep In Mind Before Choosing A Project Methodology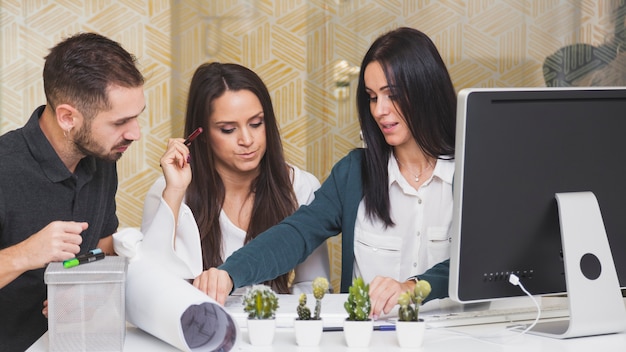 If you were wondering whether you should opt for Agile or Scrum, you approached the situation the wrong way. Everyone wants to opt for the Agile method only some understand that Agile is just an umbrella term. Consider using these methodologies on your projects once you have a firm grasp.
Scrum is part of Agile, so the choice is between Scrum, Waterfall, and Kanban.
So these are the things you must take into consideration before choosing a project methodology:
The team you are working with and their abilities
Client's expectations from the final product
The time you have to carry out the project before the deadline
The budget for the project
All the difficulties you might face during the project
The accessibility of tools you might require for the project
After considering all these factors, you'll better understand what project management tools and methodologies are ideal for a project.
Conclusion
The amount of time it takes to produce deliverables is one of the critical distinctions between all the various Agile methodologies like Scrum, Waterfall, and Kanban. They also have different ways of planning tasks and marking what is finished.
Whatever the case, Agile, and Scrum are not two different things but part of the same family. Choosing Scrum as a project management methodology indirectly means choosing Agile.
Read Also: